About
From 1920`s to 1950`s the Mille Miglia which took place in Italy held an open road endurance race travelling 1600 kilometers.
From here, each European country, each with dignity devoted their time to create a state-of-the-art technology making automobile to make a faster car.
It has contribute to multifaceted improvement of modern industrial production technology and its benefits.
The automobile culture is a brilliant modern history, beginning from people in Europe.
At this modern days, automobile culture are carefully inherited and cherished to all generation.
After Japan has undergone a high growth period,
many Japanese ancestors were able to be part of automobile culture in Europe and many world's valuable classic cars were imported.
This valuable classic cars were well kept and cherished by the owners, mechanics and body shop specialists.
For Japan, the history of car culture is short, though we have always cherished our tradition, value and skills.
The cars produced more than 80 years ago are maintained in the same condition as the ordinary cars even in the long distance rally exceeding more than 1000 kilometers.
Condition and environment has been made for good maintenance to have classic cars run as equally like general cars.
Though in modern days (to repair) is getting much more difficult taking over technical skills.
Like historical buildings, there is no doubt that classic cars are also a historic cultural heritage as well.
Passing on to the children of next generation, let them feel and experience the sound of classic car engine.
By being able to experience, we hope they will be interested in admiring classic cars and respect the "technician" who supported Japan.
We would like to build up and continue this classic car culture with local government,
Rotary Club and many friends who loves classic cars.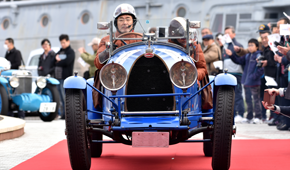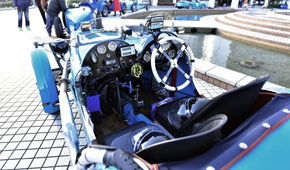 Route
Route 134 starts in Yokosuka, a road that connects to Miura District of Hayama, Zushi, Kamakura and Oiso.
It is one of the National Highways in Kanagawa Prefecture where you can feel the sea breeze along the scenic route.
Yokosuka is an International port city where Japanese and American culture blends together.
Viewing rich nature such as Koamidai Forest, Oogusu Mountain (known as hiking course) and Tateishi Coast.
Hayama facing Sagami Bay, overlooking Enoshima and Mt. Fuji, known and chosen as one of the hundred shore.
The magnificent coastline and mountains lush with greenery entertains our eyes season by season.
Pleasant breeze with mild sunshine, feel the March spring of Route 134.
So why not drive along Route134 coastline with your classic car under the glittering sun.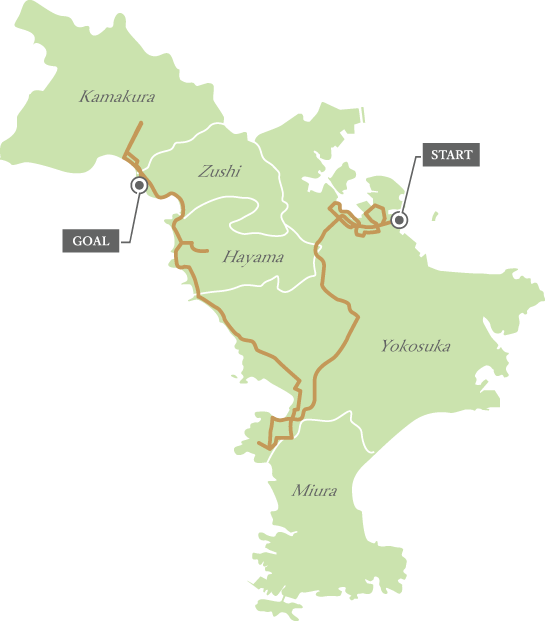 Route
Mikasa Park
U.S. Fleet Activities Yokosuka∗
HQ Yokosuka Dist. MSDF∗
Dobuita Shopping Street
Soleil Hill
JGSDF camp Takeyama∗
CRIEPI∗
Hayama Motomachi Shop Area
Hayama Town Office
Zushi coast
Wakamiya Oji
Riviera Zushi Marina
09:30

START


09:35 ~ 10:30
10:00 ~ 11:00
10:17 ~ 11:07
11:00 ~ 13:25
12:40 ~ 13:40
12:55 ~ 13:55
13:25 ~ 14:15
13:32 ~ 14:22
13:45 ~ 14:35
14:00 ~ 14:50
14:20

GOAL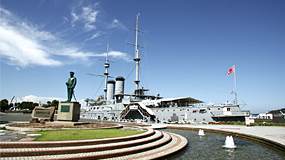 MIKASA
Historic Memorial Warship
The battleship "Mikasa" of the Japanese-Russo War fleet has been carefully preserved and maintained with great pride. Many uniforms of the former Navy and various equipments are being exhibited.
82-19 Inaoka-cho,
Yokosuka-shi, Kanagawa-ken
81-(0)46-822-5225
http://www.kinenkan-mikasa.or.jp/
en/index.html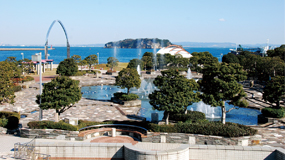 Mikasa Park
Mikasa Park known as a park among Japan's top 100 city parks as well as historical parks. A ship going through Tokyo Bay and Monkey Island (Saru-shima) can be seen from most locations in the park.
82 Inaoka-cho,
Yokosuka-shi, Kanagawa-ken
81-(0)46-824-6291
http://www.kanagawaparks.com/
verny-mikasa/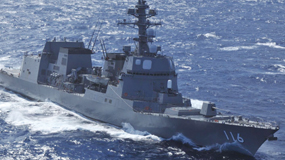 HQ Yokosuka Dist. MSDF
Yokosuka has a long history and tradition of the navy.
Their mission is to defense significant areas of the ocean in Japan.
1 Nishi Hemi-cho,
Yokosuka-shi, Kanagawa-ken
81-(0)46-822-3500
http://www.mod.go.jp/msdf/yokosuka/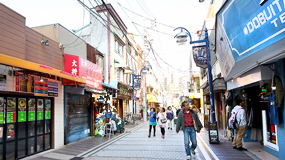 Dobuita Shopping Street
This is a popular shopping street of approximately 300 meters long in the center of Yokosuka City.
It is known as a birthplace of the famous "Sukajyan" (Yokosuka's unique souvenir jacket) where American and Japanese culture blends in with a unique atmosphere.
2-7 Hon-cho,
Yokosuka-shi, Kanagawa-ken
81-(0)46-824-4917
http://dobuita-st.com/eng/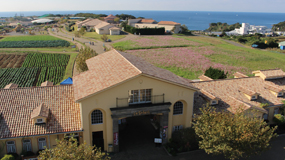 Solei Hill
Located at the cape overlooking Sagami Bay is the garden where you can experience the harvest of fruits and vegetables. You can also play with animals with your family each and every season.
4 Nagai,
Yokosuka-shi, Kanagawa-ken
81-(0)46-857-2500
https://www.seibu-la.co.jp/soleil/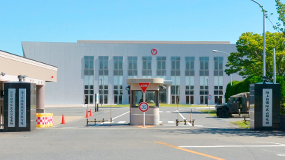 JGSDF camp Takeyama
There are Japan Ground Self-Defense High Technical School and mixed associates from Eastern division.
In addition, Maritime Self-Defense Force Education Corps and Japan Air Self-Defense Force Takeyama Sub Base are adjacient within as well.
Furthermore, part of the facilities are shared in land, sea and air.
1-1 Miyuki Hama,
Yokosuka-shi, Kanagawa-ken
81-(0)46-856-1291
http://www.mod.go.jp/gsdf/
english/index.html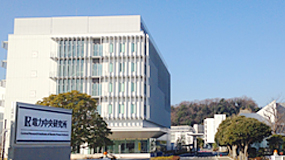 Central Research Institute of Electric Power Industry
Founded in 1954 as a general foundation that conducts research and development of electricities.
Since then, variety of research related to electricity has been manufactured such as power generation, materials, transmission and distribution of electric usage.
2-6-1 Nagasaka,
Yokosuka-shi, Kanagawa-ken
81-(0)46-856-2121
http://criepi.denken.or.jp/en/index.html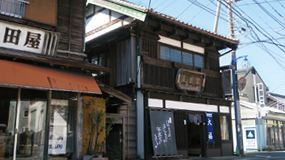 Hayama Motomachi Shop Area
A shopping area just beside the forest and the coast.
Fishes, delicatessens and sweets are freshly prepared daily taken from Sagami Bay.
This place is very popular for gourmet lovers.
901 Horiuchi,
Hayama-machi, Miura-gun, Kanagawa-ken
http://hayamamotomachi.com/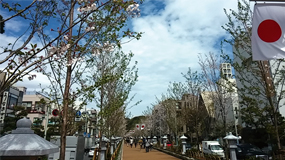 Hachimangu-mae Shop Area
Following Tsuruoka Hachimangu Shrine shopping street along the Wakamiya main street is a spot loved by many tourists and locals. Rows of renowned Kamakura restaurants and souvenir shops lines next to each other.
2-10-13 Komachi,
Kamakura-shi, Kanagawa-ken
0467-25-2262
https://www.city.kamakura.kanagawa.jp/
shoukou/omise2006/data/map_03.html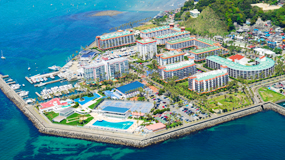 Riviera Zushi Marina
Located in the city of Zushi along the Sagami Bay at Kotsubo town, there is this splendid complex facility.
In the center of premises is the Marina with condominium, outdoor swimming pool, banquet facility such as for wedding receptions, restaurants and café.
5-23-9 Kotsubo, Zushi-shi, Kanagawa-ken
81-(0)467-23-2111
https://www.riviera.co.jp/marina/zushi/index.html
Outline
Event Name :
Classic Japan Rally 2018 R134 Spring
Event Location :
Yokosuka City / Hayama Town / Zushi City / Kamakura City
Event Schedule :
One Day Rally on Saturday, March 17, 2018
Award Ceremony :
Saturday, March 17, 2018 from 4:00pm at Riviera Zushi Marina
Participants :
73 cars
Eligible Vehicles :
・ Vehicle entries must be sports type vehicle (originally) manufactured
  in Europe or America from year 1919 to 1973.
・ Vehicles must be approved by the Event Organizer.
・ Replica vehicles are not eligible to participate.
・ Vehicles must have a valid number plate with valid car registration and valid period of inspection
  certificate until the conclusion of the event.
・ Vehicles manufactured in 1939 or earlier will be prioritized to participate.
・ Vehicles participated in Mille Miglia will be prioritized for this event.
Competitions :
35 sections
Rally Rule :
・ Stamp sheet - Follow according to the route map for all check points to receive stamps.
・ PC Competition - Standard time running measured in 1/100 of a second.
Entry Fee :
70,000 yen per vehicle for a crew of two, tax included.
A complete package for a crew of two :

・ One Lunch
・ One Dinner
・ Award Ceremony
・ Commemorative gifts, etc.

Hosted By :
Impression Co., Ltd.
Special Cooperation :

Yokosuka Rotary Club / Zushi Rotary Club / Hayama Rotary Club

Sponsors :
Porsche Japan KK / Nihon Michelin Tire Co.,Ltd. / MOTUL of Japan K.K. / YANMAR CO., LTD. /
TREMEZZO CO,.LTD. / Premium Car Care Japan K.K. / E.OCT Co.,Ltd. / NINKI INC. / Hayashi Farm /
TOY, DOLL & CAR MUSEUM / Ozawa Clinic / Sougo Co.,Ltd. / Shonan Histric Car Club / Resonancia.world /
Safety Life・GO&FUN NAGOYA
Under the Auspices :
Kanagawa Prefecture / Yokosuka City / Yokosuka Hospitality and Public Relations Committee / Hayama Town /
Zushi City / Hayama Chamber of Commerce and Industry / Store Association of Hayama Motomachi /
Store Association in front of Hachimangu
Facility Cooperation :
Historic Memorial Warship "MIKASA" / Mikasa Park / Promotion association of Dobuita Shopping Street /
Soleil Hill / JGSDF camp Takeyama / Central Research Institute of Electric Power Industry (CRIEPI) /
Riviera Zushi Marina / Junior Chamber International Japan / Junior Chamber International Yokosuka
Media Cooperation :
Photographers :
Naoya Murata / Kenji Yamaguchi
Provision Cooperation :
NASC
Official Notification & Rule :
PDF download(721KB)
Eve Party &  Accommodation :
We will be holding the eve party at Blue Vista Riviera in Zushi Marina, the finish venue for the event.
For more information, please click here.
How to Enter
Thank you indeed for many entry to Classic Japan Rally.
As of January 31, 2018 we have closed the entry application.
Please Contact Us whenever you have questions.
Entry List
No.
Driver / Co-Driver
Car-Model
Year
Photo
01
Yoshimasa Hirano(D)
BENTLEY STANDARD 3LITRE
1926
Kazunari Kimiki
02
Hidehito Suzuki(D)
BUGATTI T37
1928
Hakuo Kato
03
Azuma Murayama(D)
MG J2
1932
Akihiko Suzuki
05
Masahiro Yokota(D)
WILLYS JEEP
1953
Etsuko Oki
06
Hiroshi Hisatomi(D)
JAGUAR SS100
1936
Kuniko Hisatomi
07
Manabu Yamazaki(D)
FORD MODEL78
1937
Masayoshi Yamazaki
09
Akitaka Yamaguchi(D)
LANCIA ARDEA
1946
Toshiko Tsuchiya
10
Shingo Kojima(D)
MG TC
1946
Tetsuro Shibusawa
11
Akiyoshi Saito(D)
MG TC
1947
Yoshihiko Yamada
12
Hajime Atari(D)
BANDINI 1100S
1947
Motohiro Atari
13
Norihiko Terai(D)
STANGUELLINI 1100 SPORT
1947
Yukio Nishino
14
Yasuo Sugahara(D)
JAGUAR XK120
1949
Hiroshi Ukai
15
Hideo Kiyono(D)
LAGONDA DHC
1952
Takanori Yamazaki
16
Takashi Watanabe(D)
FIAT ZAGATO 750MM
1952
Noriyoshi Ito
17
Masafumi Yamamoto(D)
MG TD
1952
Tomomi Furu
18
Kei Inoue(D)
MG TD
1952
Momo Inoue
19
Takaya Izumi(D)
LANCIA APPIA
1953
Masahide Yusa
20
Nobuo Komiya(D)
TRIUMPH TR2
1954
Yoshiko Komiya
21
Takashi Arakawa(D)
TRIUMPH TR2
1954
Takashi Samukawa
22
Kunihiko Sasaki(D)
PORSCHE 356 PRE A SPEEDSTER
1955
Masako Sasaki
23
Hideyuki Fukuhara(D)
TRIUMPH TR2
1955
Atsushi Hasegawa
24
Manabu Kubo(D)
TRIUMPH TR2
1955
Takashi Amanai
25
Kozo Araki(D)
MGA
1956
Shigenori Araki
26
Norio Sato(D)
AUSTIN HEALEY 100
1956
Toshiyuki Hayashi
27
Yukio Hara(D)
AUSTIN HEALEY 100
1956
Ayako Hara
28
Keiji Imura(D)
MERCEDES-BENZ 190SL
1956
Hiroko Imura
29
Daisuke Saito(D)
FIAT ABARTH 750GT
1957
Kiyohiko Yamamoto
30
Mitsugi Sekine(D)
PORSCHE 356 PRE A
1953
Chie Sekine
31
Morio Matsuda(D)
MORGAN PLUS 4 DHC
1958
Chizuru Yuasa
32
Masahiko Horiba(D)
MERCEDES-BENZ 190SL
1958
Masuyo Horiba
33
Masato Hashimoto(D)
TRIUMPH TR3A
1958
Yumi Hashimoto
34
Ichiro Tanaka(D)
AUSTIN HEALEY SPRITE
1958
Hirokazu Ishiwata
35
Koichiro Fukasawa(D)
ALFA ROMEO GIULIETTA SPIDER
1958
Kenji Kajiwara
36
Mamoru Sasaki(D)
TRIUMPH TR3A
1959
Haruhi Sasaki
37
Tomokazu Kawase(D)
FIAT ABARTH RECORD MONZA
1959
Kosuke Kasahara
38
Kiyoshi Yabe(D)
LOTUS SEVENTEEN
1959
Takeshi Hayashi
39
Kazuhisa Hashimoto(D)
ALFA ROMEO GIULIETTA SPIDER
1959
Yasue Onohara
40
Takeshi Goto(D)
FIAT ABARTH 750GT ZAGATO (double bubble)
1959
Yasuko Goto
41
Kenjiro Yamaguchi(D)
MGA
1960
Satsuya Iwasawa
43
Minoru Miyashita(D)
PORSCHE 356B ROADSTER
1960
Kanako Yaguchi
44
Norifumi Kiwata(D)
PORSCHE 356B ROADSTER
1960
Baku Yamamoto
45
Ryuichiro Sato(D)
PORSCHE 356B ROADSTER
1960
Miho Takashima
46
Kazunari Orihara(D)
AUSTIN HEALEY SPRITE MKⅠ
1960
Noriko Orihara
47
Kazushi Hieida(D)
LANCIA APPIA COUPE PININFARINA
1960
Maya Ichimura
48
Kumiko Kato(D)
PORSCHE 356B SUPER 90 KARMANN BODY
1961
Tomoyasu Kato
49
Hiromitsu Hayasako(D)
ALFA ROMEO GIULIETTA SPIDER
1961
Taishiro Hayasako
50
Yutaka Nakamura(D)
MERCEDES-BENZ 230SL
1962
Ikuko Nakamura
51
Hirokazu Mizushima(D)
ALFA ROMEO GIULIETTA SPIDER
1962
Yumiko Mizushima
52
Hiroyuki Iinuma(D)
TRIUMPH TR4
1963
Masami Yokosawa
53
Yutaka Kobayashi(D)
DATSUN FAIRLADY SP310
1963
Atsuko Kobayashi
54
Takashi Komori(D)
PORSCHE 356SC
1964
Mari Christine
55
Tetsuro Takeoka(D)
PORSCHE 356C CABRIOLET
1964
Hitomi Takeoka
56
Hitoshi Kamiya(D)
HONDA SPORTS S800
1968
Yasutoshi Yagome
57
Yoshinobu Kato(D)
AUSTIN HEALEY 3000MKⅢ
1964
Miyoko Kato
58
Kazumi Kondo(D)
AUSTIN HEALEY SPRITE MKⅢ
1964
Eitetsu Ishiwata
59
Jun Takigami(D)
BMW 3200CS
1965
Ayuko Takigami
60
Katsuhiko Sato(D)
MERCEDES-BENZ 230L
1965
Rumiko Takada
61
Koji Fujita(D)
MASERATI MISTRAL SPYDER
1965
Yasuko Fujita
62
Masaru Nemoto(D)
CHEVROLET CORVETTE
1965
Yoko Hamanaka
63
Takahiro Teshigawara(D)
ALFA ROMEO GIULIA 1600TI
1965
Isamu Machida
64
Yujin Yusa(D)
ALFA ROMEO GIULIA SPRINT GT VELOCE
1966
Naoko Yusa
65
Masaaki Sakai(D)
MASERATI MISTRAL
1967
Osamu Matsudo
66
Shigekazu Yasui(D)
MGC
1967
Shigenori Matsui
67
Mitsuhiro Masuda(D)
MG MIDGET MKⅢ
1968
Mariko Masuda
68
Toyohiko Saida(D)
OLDSMOBILE 98 CONVERTIBLE
1968
Hirofumi Aoyama
69
Yoshiaki Ninomiya(D)
DATSUN FAIRLADY SRL311
1968
Reiko Ninomiya
70
Kiyoshi Shoji(D)
CITROEN DS21
1968
Suguri Shoji
71
Shigeru Hikino(D)
MAZDA COSMO SPORT
1969
Harue Tabata
72
Tatsuya Kushima(D)
DATSUN FAIRLADY SRL311
1969
Nobuko Kushima
73
Hiromichi Mukaiyama(D)
LOTUS ELAN SPRINT
1970
Hiroko Mukaiyama
74
Makoto Ito(D)
LOTUS ELAN
1970
Takuzo Ito
75
Susumu Otomo(D)
PORSCHE 911
1973
Yuko Otomo
76
Naoya Hayama(D)
VOLKSWAGEN KARMANN GHIA
1973
Miki Hayama